Which heroes bought Aghanim's Shard more often in DPC Winter?
News
Reddit user gopya23 created a table with interesting statistics. He decided to calculate which heroes most often bought Aghanim's Shard in the Upper Divisions of DPC Winter.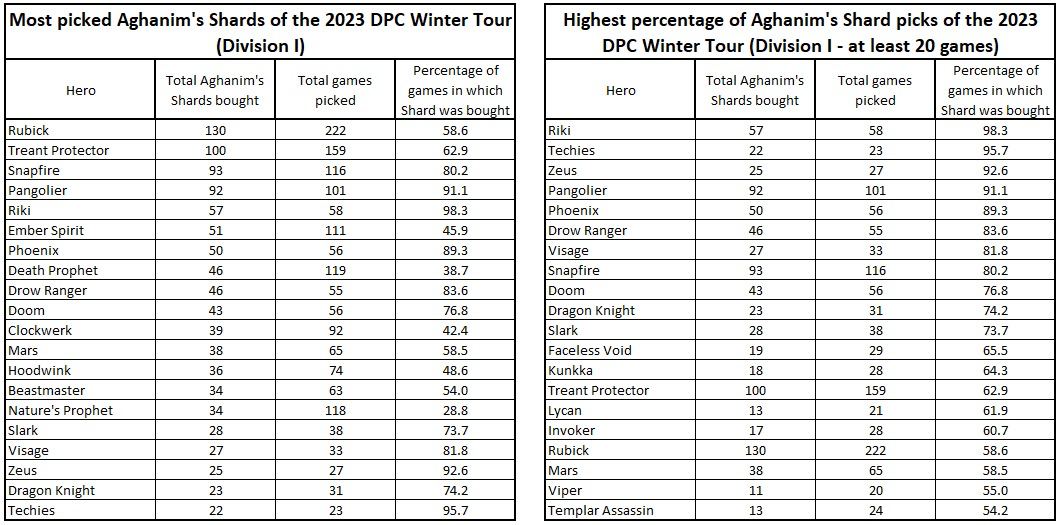 The leaders in the number of items collected were Rubick, Treant Protector, Snapfire, and Pangolier. Aghanim's Shard was collected more than 90 times on each of them. Riki, Techies, Zeus, and Pangolier were the leaders in percentage. The item was purchased in more than 90% of matches.
Upper Divisions of DPC Winter took place from January 5 to February 4. Teams competed for invitations to the major, a $205,000 prize, and 690 DPC points.