EEU is the youngest region at The International 11
News
Reddit user with the nickname JAGGI_JATT has calculated that the average age of The International 11 participants is 23.6 years. The tournament has the highest number of Esports players aged 24 and 25.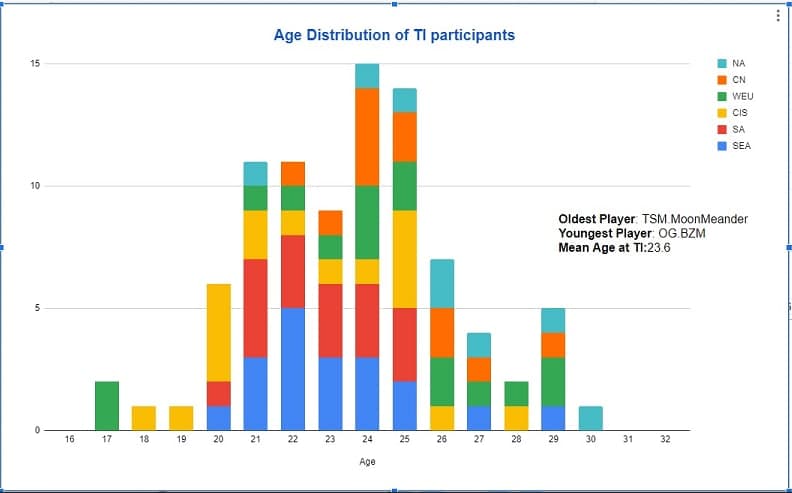 The EEU region is the youngest among all the others. The average age of its representatives is 22.4 years. The oldest region is North America – 26 years.
The average age in the other regions:
South America – 22.7 years
Southeast Asia – 23.15 years
Europe – 24.18 years
China – 24.91 years.
The youngest Esportsman at The International 11 is OG member, Bozhidar "bzm" Bogdanov. And the oldest player is David "MoonMeander" Tan of TSM.
The International 11 is held from October 15 to 30 in Singapore. It features 20 teams from 6 regions competing for the huge prize pool. In addition to the main event, there is the Last Chance tournament from October 8-12 in Singapore.