Dota 2 online peak exceeds 860,000 for the first time since 2019
News
According to analytics portal Steam Charts, the peak online in Dota 2 has exceeded 860,000 people. This is a record high since May 2019, when the game had 997,000 users.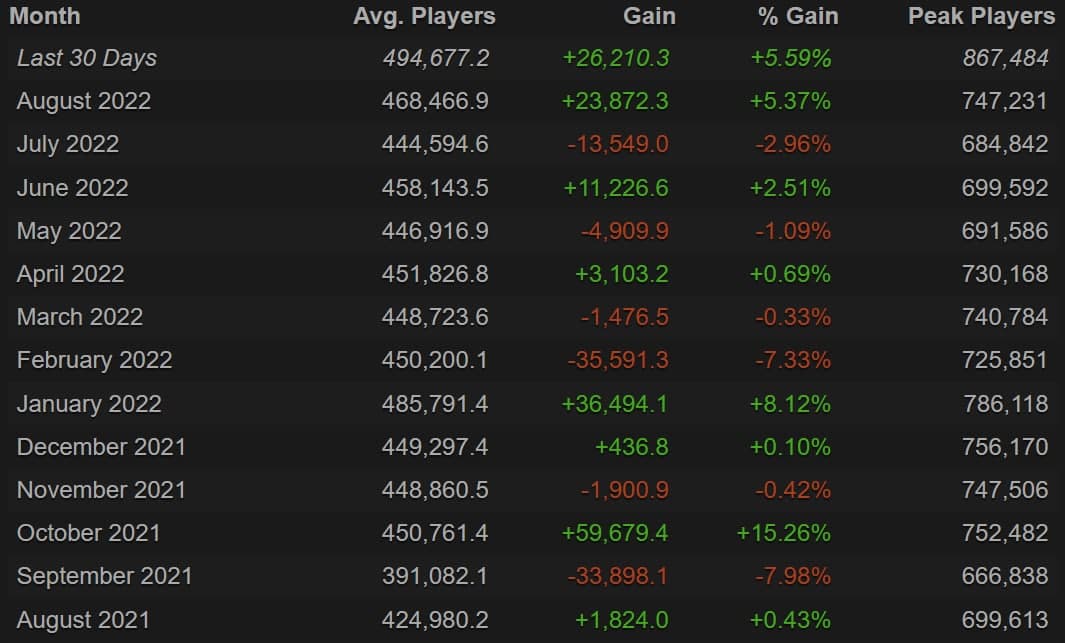 When compared to August, Dota 2 peak online increased by more than 120,000. This can be attributed to the release of the new Battle Pass, as well as the launch of the sale of player stickers that appear at The International 11.
So far, Battle Pass 2022 has raised The International 11 Prize Pool to $11.97 million. Until the end of the championship, 25% of all Battle Pass sales go to the prize pool.